Fort Lauderdale's
Metal Roof Replacement Roofing Team
A huge number of people have begun to install a metal roof, but rarely a fraction of people know about the correct and perfect time to replace a roof. There are many signs given by your roof, which indicates that your roof needs replacement.
There are some circumstances where metal roof repair cannot be considered as an option; the damage done is intense and needs replacement. No doubt, the pricing may be high, but it will come with future repair warranties. Roof replacements are major projects, and you must handle these projects with reliable, skilled, and experienced metal roofers.
USA Metal Roof Contractors of Fort Lauderdale is a metal roofing company in the city of Fort Lauderdale, Florida. We have numerous metal roofing solutions and options for our customers to choose from. Our history of customer satisfaction and strong workmanship speaks for itself.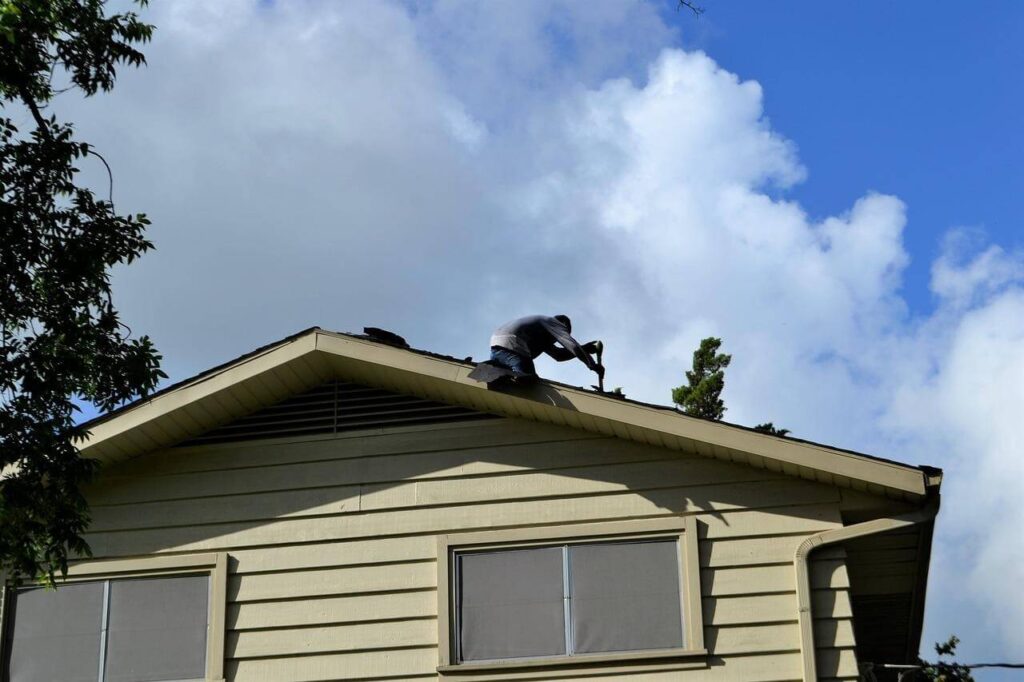 What is the sign that means that you should replace your metal roofs?
Why is metal roofing gaining so much popularity in the first place?
Various benefits are offered by metal roofs, which make their usage all over the roofing industry today very prominent. They prove to be valuable in the long run. Those who establish metal roofs in the first place feel that they had made the right decision. The benefits you get after choosing a metal roof include: –
Lightweight

Cool roofs

Low to zero maintenance

Hugh durability

Environmentally friendly roofs

Energy efficient

Long life span

Maintenance of structural integrity of the building

Increase curb appeal

High resale value
Unique designs and color options to choose from. Solve almost every problem that the roof of a building faces. You should always be careful and look for the hints your roof gives you.
What are the different types of material used for metal roof replacement?
The most popular materials used include –
Zincalume – BlueScope steel is galvanized with steel. It will take roof protection to a whole new level.
Color bond – it is based on color. It will provide great curb appeal along with high-performance results.
Copper – when an iconic visionary approach is combined with modern materials, the best and perfect outcome is visible. 
Zinc – 99% of pure zinc is used in combination with titanium and Copper. This material provides anti-corrosion and high durability performance.
Aluminum – is widely used because of the amazing benefits of longevity and durability. Most of the panel types used are of different thicknesses. Using a thicker metal panel will provide greater protection against harsh weather and be more resistant to dents.
If you're not sure which metal roofing material is suitable for you, you can ask for help. Experts at our company will help you find the best type accordingly.
Why should you choose USA Metal Roof Contractors of Fort Lauderdale?
At USA Metal Roof Contractors of Fort Lauderdale, we are committed to providing our customers with the best products and services. This commitment to high standards is clearly visible in every project we undertake.
We have affordable price ranges and are licensed as an organization. This means that experts and professionals will be helping you with your metal roof. So, call us right now and avail of the benefits!
Time to Replace Your Roof? We Can Help
---
Considering roofing replacement? When it comes to roofing projects, many homeowners rely on professionals to get the job done. At USA Metal Roof Contractors of Fort Lauderdale, our specialists stick to all the industry standards when installing metal roofing on both residential and commercial properties. Therefore, you can be sure of getting a sturdy roof on top of your house. As a result, you can get the best services from our company in the following fields;
What Locations do we Serve?
---
USA Metal Roof Contractors of Fort Lauderdale is a name you can trust and rely on. Our metal roofing services were limited in Fort Lauderdale, FL when we started. But with time our company has expanded and is now serving over ten locations within Florida.
It shows how reliable we are. Here are some places within Florida, where you can access our world-class metal roofing services: –
Contact now!    
With so many benefits at hand, USA Metal Roof Contractors of Fort Lauderdale is the best choice you can make here in Fort Lauderdale. With the experience, our professionals have you're sure to get what you expect. So, call now!