Fort Lauderdale's
Stone-Coated Steel Roofing Installation Pros
Metal roofs are the most popular and preferred type of roofing in the US market. Do you know why? Durability and longevity are not the only reasons; along with strength, metal roofs add curb appeal to our place. And when we talk about stone-coated steel roofing, it is the best option among metal roofing. Read on to know more. Stone-coated steel roofing can also be shaped to give a look of traditional asphalt shingles. Our company will provide you the architectural style that you desire for your home's roofing.
Are you willing to replace your roof every 10-20 years? If NO, then do not think of installing a traditional roof such as wood or asphalt shingle, concrete, or clay. They need frequent repairs over the course of use. Also, during July, when Florida receives heavy rainfall, conventional roofing suffers great damage. At the same time, Stone coated steel roofing can easily hold out against natural disasters like earthquakes or hail storms.
So do give a thought to the most important element of your home, your roof. A good roof is going to protect you from every natural calamity, leaks, or any other unfavorable condition. It's the reason you should make a wise decision.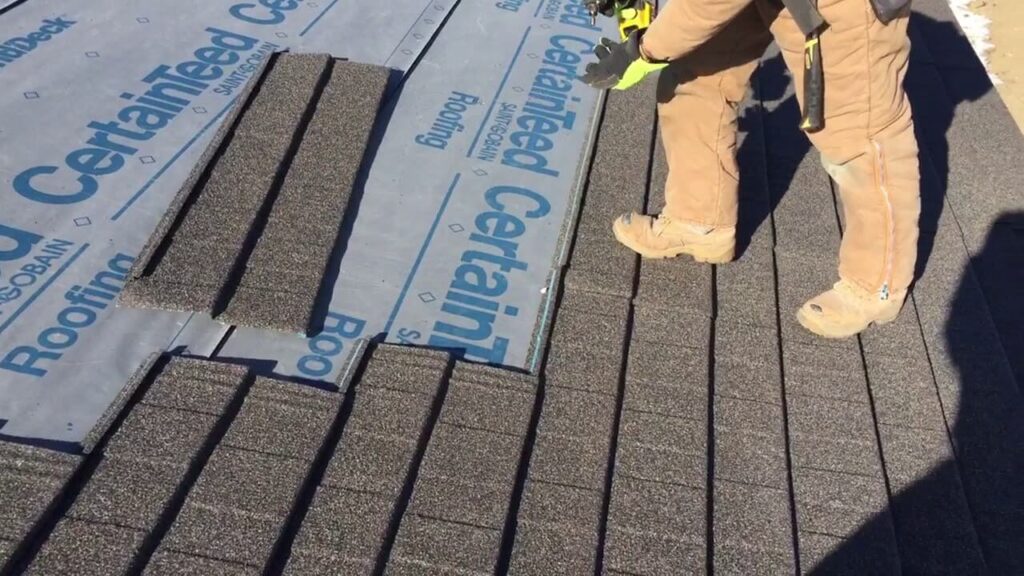 Are you curious to know more?
Okay! Here are some more interesting benefits you need to know.
Long-lasting and durable: The ability of a metal to withstand pressure, wear, and tear is noteworthy.
Add curb appeal: It feels good when our friends and relatives appreciate our belongings, right? So why not choose a roofing system which is worthy of investment and embellish your place. When it comes to choosing a suitable color for the roof, customers get spoiled for choice. We provide enough options for colors, textures, and layouts. Also, our experts will help you in choosing the perfect profile and shade.
In stone coated steel roofing, steel surfaces are coated with different paints to make it rust and corrosion-proof. This adds beauty and safety to the roofs. The stonework is done over steel surfaces efficiently to make it look even more beautiful and attractive.  So, what are you looking for? Reach our company and schedule an appointment.
Low maintenance: stone-coated steel roofing requires very little care and repair. On the other hand, you need to spend enough on repairing and re-roofing if you install any traditional roofing. Metal roofs provide a shield and protection, keeping your home or building safe.
Even in extreme weather conditions, metal acts as the strongest protection of all other material. Metal roofs can easily withstand high-speed winds, heavy snow, and rain, cyclones, etc. They perform well in every season. Light-colored roofs reflect sun rays in hot areas, while dark colors like black and brown are proven to keep warm winters.
However, our company will guide you through this in every possible way. We're USA Metal Roof Contractor of Fort Lauderdale, one of the leading metal roofers here in Florida. Contact us now to know more. Steel is favored in metal industries for its formability and tensile strength. Also, a thick layer of stone is fixed to the steel surface to give an aesthetic look.
Our workers pay more attention to the proper establishment of stone layers. We are making sure it will not detach with time. This will surely enhance your home's value. Call us to get free estimates and quotes.
There are some misconceptions about metal roofing:
In reality, metal roofs are lightweight, easy to carry, and smooth to install. So, try it yourself. Also, it saves you transportation costs and labor.
Steel roofs are noisy and loud.
Well, this is not something you should believe. Metal roofs are insulated completely to make it soundproof and disturbance-free. To clear any other doubts, call us now!
What makes our company special? 
We offer uninterrupted roofing services to our customers. Our company is licensed and reputed in the roofing business. We take care of customers' will and work accordingly. Our team is fully trained in their field. If you need any advice regarding your roofing project, our experts are here to assist you. Our team is punctual and honest. Hurry up and set your date and time to get your projects done.
Our customers always appreciate us which helps us keep going and improving in every aspect. We're sure you will be amazed by our job and services. We are looking forward to getting your positive response. I assure you of quick and smooth service.
Roof inspection and repair: our team will carefully examine every activity, making sure there is no attic or hole left in the roof. Also, if we find any crack or scratch, there will be an immediate repair. We have been serving our people here in Fort Lauderdale for many years. We try our best to reach their expectations.
We provide quality products, and you can feel safe knowing our company has a qualified team of professionals. Don't wait and call us to get your stone coated steel roofing project done in the shortest time possible.
Guarantee and warranty: we provide years of guarantee and warranty on the roofing plan for your satisfaction. Our team is responsible and conscientious. So, feel safe and trust our company.
USA Metal Roof Contractor of Fort Lauderdale are recognized for quality service and friendly dealing. So, don't miss out, call us to know further details.
Are you worried about the ventilation system?
During the installation process, our company makes sure the roof is not blocking air inside the home. We manage to keep your place fully airy and ventilated. 
Energy-efficient: stone coated steel roofing will save your energy costs by maintaining the thermal equilibrium of your home. It helps Regulates the temperature of your home or building. This will cut down to air conditioners or heaters in extreme weather. In addition, Metal roofs are completely recyclable, and you need not bother about contamination of water reservoirs or land. Therefore, the product is environmentally friendly.
USA Metal Roof Contractor of Fort Lauderdale offers various roofing services for commercial and residential purposes. Whether you need a re-roofing or roof repairing, our company will help you in all possible ways.
Time to Replace Your Roof? We Can Help
---
Considering roofing replacement? When it comes to roofing projects, many homeowners rely on professionals to get the job done. At USA Metal Roof Contractors of Fort Lauderdale, our specialists stick to all the industry standards when installing metal roofing on both residential and commercial properties. Therefore, you can be sure of getting a sturdy roof on top of your house. As a result, you can get the best services from our company in the following fields;
What Locations do we Serve?
---
USA Metal Roof Contractors of Fort Lauderdale is a name you can trust and rely on. Our metal roofing services were limited in Fort Lauderdale, FL when we started. But with time our company has expanded and is now serving over ten locations within Florida.
It shows how reliable we are. Here are some places within Florida, where you can access our world-class metal roofing services: –
Contact now!    
With so many benefits at hand, USA Metal Roof Contractors of Fort Lauderdale is the best choice you can make here in Fort Lauderdale. With the experience, our professionals have you're sure to get what you expect. So, call now!