Top Metal Roofing
Contractors & Services in Fort Lauderdale FL
If you're living where storms, rains, hail, hot sun, or wildfires are common, you'll probably know what importance a roof hold. A strongly built roof always stays there for a long time and adds to the property's value. However, the question is which roofing material is best for people here in Fort Lauderdale, FL? Do you have clay tiles, concrete tiles, or asphalt shingles in mind? Well, these options are a decent roofing solution but not something you can rely on.
Common roofing materials like the above prove to be very costly in the long run. So, what's a more reliable solution? Well, it's known as a metal roofing system. A metal roof or a roofing system is not a single-layered panel of the roof. It was a thing of the past. With time metal roofs have developed everything you may ever expect from a roof. Whether it's a long life span, better durability, or attractive designs, metal roofs have everything. If you're in Fort Lauderdale and need metal roofing services, connect with USA Metal Roof Contractors of Fort Lauderdale. 
We're one of the fastest-growing metal roofing brands here in Florida. You can find a huge range of metal roofing services at affordable prices from our professionals. Here are some services you can enjoy: –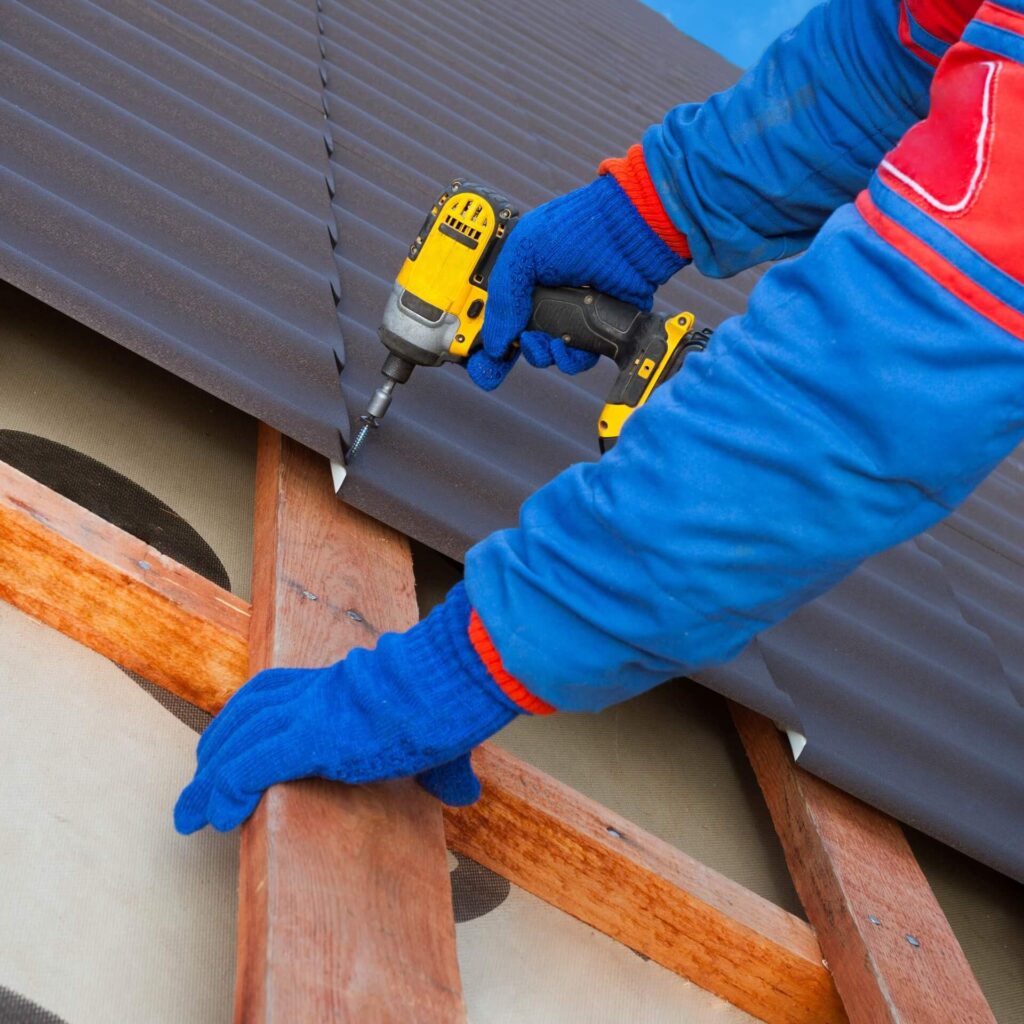 Types of Metal Roofing
At USA Metal Roof Contractors of Fort Lauderdale, you can enjoy different types of metal roofing types. Unlike the olden days, you have numerous options to choose from. Here are some of the metal roofing types available with us: –
All of the above metal roofing types are known for different reasons. If you're unable to decide on one for your use, please connect with us now. Our professionals will help you select and then install a metal roofing system. 
Time to Replace Your Roof? We Can Help
---
Considering roofing replacement? When it comes to roofing projects, many homeowners rely on professionals to get the job done. At USA Metal Roof Contractors of Fort Lauderdale, our specialists stick to all the industry standards when installing metal roofing on both residential and commercial properties. Therefore, you can be sure of getting a sturdy roof on top of your house. As a result, you can get the best services from our company in the following fields;
What Locations do we Serve?
---
USA Metal Roof Contractors of Fort Lauderdale is a name you can trust and rely on. Our metal roofing services were limited in Fort Lauderdale, FL when we started. But with time our company has expanded and is now serving over ten locations within Florida.
It shows how reliable we are. Here are some places within Florida, where you can access our world-class metal roofing services: –
Contact now!
By now, you would know how extensive our metal roofing service range is. You can expect any metal roofing service from us at the most affordable prices. Also, we offer free quotes and roof inspections. If you want the best metal roofing experience, this is where you should be. So, call now!