Fort Lauderdale's
Premier Metal Roofing Systems
Traditional roofing systems are slowly moving out of the trend because of the metal roofing systems. People have now realized how important and efficient metal roofing systems are. With so many metal roofing options to choose from, there's a metal roofing type for everyone here in Florida.
If you still love those good old asphalt shingles, you can go for metal shingles, which have the same appearance but are more durable. And there are other options like metal tiles, standing seam metal roofs, tapered panels metal roofs, and corrugated metal roofs.
But one of the most exotic verities of metal roofing systems is the Stone-coated Steel Roofing. And it's popular for real reasons. If you want to find out why to stay tuned. And, in case you need metal roofing services here in Fort Lauderdale, please contact the USA Metal Roof Contractors of Fort Lauderdale.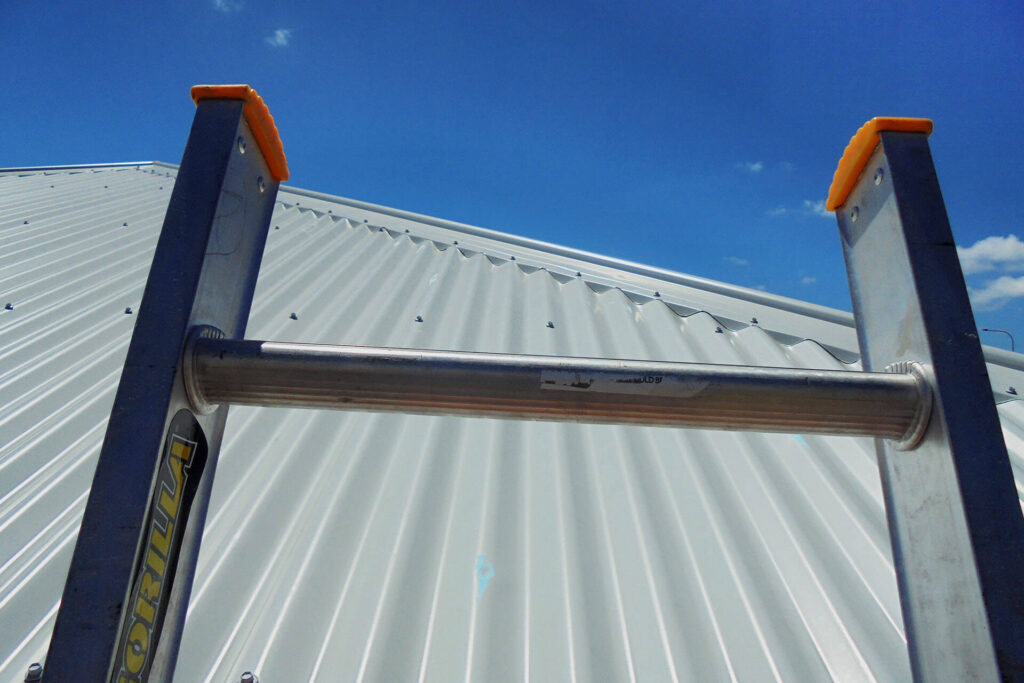 What are some other metal roofing systems you can choose from?
Although stone-coated steel roofing is one of the best metal roofing alternatives, there are several other options too. USA Metal Roof Contractors of Fort Lauderdale offers corrugated metal roofing, metal shingle roof, metal tile roof, tapered panels roof, and standing seam metal roof.
Every roofing type has its own benefits. Here is a basic explanation of metal roofing types available: –
Standing seam metal roofs come with a unique vertical pattern that provides a quite beautiful and smooth finish to the roof. If your region experiences rainfall and snow, it's the best alternative as it's capable of shedding the water because of its unique design. The standing seam metal roof also is known for its hidden fasteners. This provides a beautiful and smooth finish to your roof and to the property as well. It's the reason why homeowners prefer this for their houses.
Also, this metal roofing option is quite affordable, like the other metal roofing alternatives. So, you're sure to save money good money in the long run. If you're interested in this type, you can refer to experts and get it done ASAP.
It's the best alternative for all those who love asphalt shingles. Asphalt shingles have been there for quite a long time. However, people are transitioning to metal roofing alternatives because of its durability and replacement issues. Common asphalt shingle roofs are not as durable and have to be replaced every twenty years. You may also have to spend a lot of money on repairs. So, it can be a pretty costly roofing system in the long run.
But we have something more reliable, and that comes with the same appearance. Metal shingles are what we are talking about. Such roofing systems are very durable and look exactly like the asphalt shingles. So, this is something you can go for if you want a cost-effective metal roofing solution.  If you're interested, get in touch with our professionals at USA Metal Roof Contractors of Fort Lauderdale. 
It's a very lightweight metal roofing alternative that can be used for homes as well as for commercial buildings. The lightweight nature is what attracts people towards tapered panels. You can also save anywhere up to 26% of the total installation cost compared to other roofing materials.
Being light in weight, this roofing material is easy to install and is durable too. So, you can experience a hassle-free, attractive, and roof that protects you for a long time.
Why is Stone-coated Steel Roofing is a popular metal roofing system?
The stone roofs never run out of style. The classy finish of the stone roofs is impeccable. However, the disturbing thing is its durability. Stone roofs are not much durable and can cost you too much money in repairs and replacements. But the Stone-coated Steel roofing is the solution to that problem. As the name suggests, this type of metal roofing, steel acts as the core and is coated with stone chips permanently. It helps mimic the exact appearance of the stone roofs.
Now you get a beautiful appearance of the stone roof with the strength of steel. It's an amazing roofing type for residential purposes, especially if you live in Florida. It's because people here love both quality and class. Moreover, this roofing material lasts longer, and any other traditional roofing material. So, you can expect it to stay intact for more than fifty years without needing even a single replacement. However, you need to put in some time for maintenance for the best results, which is quite easy.
Stone-coated metal roofing is also a great roofing system to withstand strong winds. The stone which is embedded in the steel is done permanently, which makes it last for long. So, this roofing material is something you're an invest your money on.
Why choose USA Metal Roof Contractors of Fort Lauderdale for metal roofing? 
People here in Fort Lauderdale are smart and make informed decisions. If you need the best metal roofing services, this is where you should be. Customer satisfaction and real-time exposure in this field have helped us serve the people better.
Here is why you should choose us: –
Experienced Professionals: When you hire our professionals, you can expect nothing but perfection. It's because of the experience in the metal roofing industry. We've dealt with numerous metal roof installations, replacements, and repairs. So, you can trust us with your roof.
Affordable Services: We may not offer the lowest possible price in the market, but we never ask for a too high price, either. Our metal roofing services are priced competitively, so you can expect an affordable metal roofing solution from us.
It has literally helped us reach and help lots of people in Florida.
Free Roof Inspection & Quotes: If you need free estimates or quotations, you just have to ask. You can also ask for a free roof inspection. It's a benefit you won't get with too many metal roofers. Moreover, you can get a warranty with our services too.
With all of the above benefits, you can expect a quality-based metal roofing service. So, call now!  
Time to Replace Your Roof? We Can Help
---
Considering roofing replacement? When it comes to roofing projects, many homeowners rely on professionals to get the job done. At USA Metal Roof Contractors of Fort Lauderdale, our specialists stick to all the industry standards when installing metal roofing on both residential and commercial properties. Therefore, you can be sure of getting a sturdy roof on top of your house. As a result, you can get the best services from our company in the following fields;
What Locations do we Serve?
---
USA Metal Roof Contractors of Fort Lauderdale is a name you can trust and rely on. Our metal roofing services were limited in Fort Lauderdale, FL when we started. But with time our company has expanded and is now serving over ten locations within Florida.
It shows how reliable we are. Here are some places within Florida, where you can access our world-class metal roofing services: –
Contact now!    
With so many benefits at hand, USA Metal Roof Contractors of Fort Lauderdale is the best choice you can make here in Fort Lauderdale. With the experience, our professionals have you're sure to get what you expect. So, call now!